VIDEO INTERCOM
Comelit's smart video intercom system arrives in Singapore.
Renew the video intercom system of 505 apartments in two weeks? With Comelit it's possible.
An evolved, infrastructure-based residential complex connects the 14 outdoor digital seats and their respective high-tech keypads to the facility's 505 apartments. It is called The Clement Canopy and is a recent city residential development of absolute prestige in Singapore for its innovative features. Located in the city's District 5, the heart of the metropolis, and entirely surrounded by water and greenery, the structure-winner of three Awards in 2019, including the Best Private Condominium Architectural Project award-houses numerous common services and facilities for the enjoyment of its residents, such as a gymnasium, three swimming pools, tennis courts, wellness spaces, a children's playground, and a clubhouse.
0
Digital Outdoor Stations
Advanced video intercom, easy to install and simple to use
.
The protagonist of the installation is the ViP video intercom system (Comelit's IP-based technology) consisting of 14 Ikall digital door stations and 505 smartphone app licenses, which serve as video intercoms in the apartments. The peculiarity of this system, in fact, a real trend in Singapore, is precisely the absence of the physical video intercom inside the apartments and the use of video intercom functions only on the smartphones of condominium users, thanks to the Comelit App.
Through Comelit software called ViP Manager, the condominium administrator can independently manage users, enabling or disabling, for example, new and old condominiums, or temporarily suspending a user who has lost his or her phone.
Integration at the highest level
.
Comelit App has been integrated with a third-party app called Habitapp. It is one of the most popular apps in this area for managing condominium services: from controlling one's smart home and booking internal services, to reporting critical issues, malfunctions or inefficiencies; from registering car license plates to accessing common spaces. Through the app it is also possible to invite friends and relatives, who receive via email a QR Code to be shown at the main entrance of the condominium, or to have a payment platform available for the balance of condominium expenses or the rental of an additional parking space. Comelit App has been fully integrated into Habitap, so that it also incorporates video door entry services: the user, for that matter, can receive video door phone calls in the Habitap app environment or call the Comelit concierge switchboard from the Habitapp app.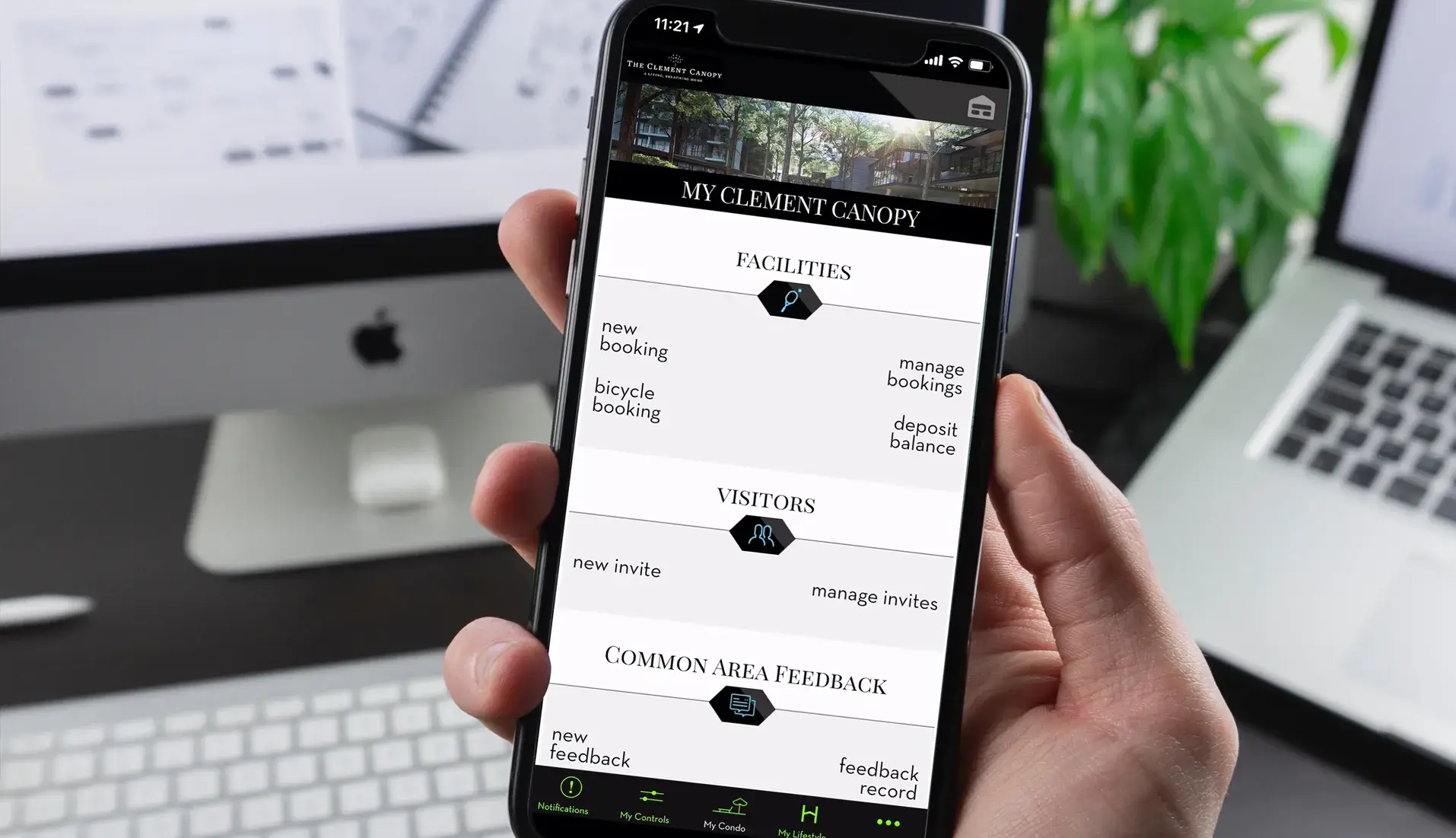 Comelit expert's perspective:
«From the installation point of view, the system "ends" in the security room: since there are no video intercoms in the apartments, in fact, there is no vertical wiring going up to the floors and no devices in the risers. This is a huge advantage for the condominium client: on the one hand he saves a lot in economic terms, both because of the lack of vertical wiring and the fact that no labor is needed on the floors, and on the other hand he has a return in terms of marketing, because he can promote the smart home concept. Thanks to the system adopted, from an installation point of view it was an extremely simple operation that took only a couple of weeks. Since there were no riser or video intercoms in the apartments, the intervention only involved the installation of the external units in the lobbies and the electrical panel in the Management Office, and this is precisely the advantage of the solution proposed by Comelit through the app: it was enough, in fact, to organize a meeting with the complex staff to illustrate the app management software, and for the rest, as far as installing the app on smartphones, each user was autonomous."
Gianluca Ferretti – APAC Regional Manager of Comelit