QUADRA
The charm of the essential

.
Compact. Rigorous. Functional. It is Quadra's outdoor audio/video handset that bewitches you.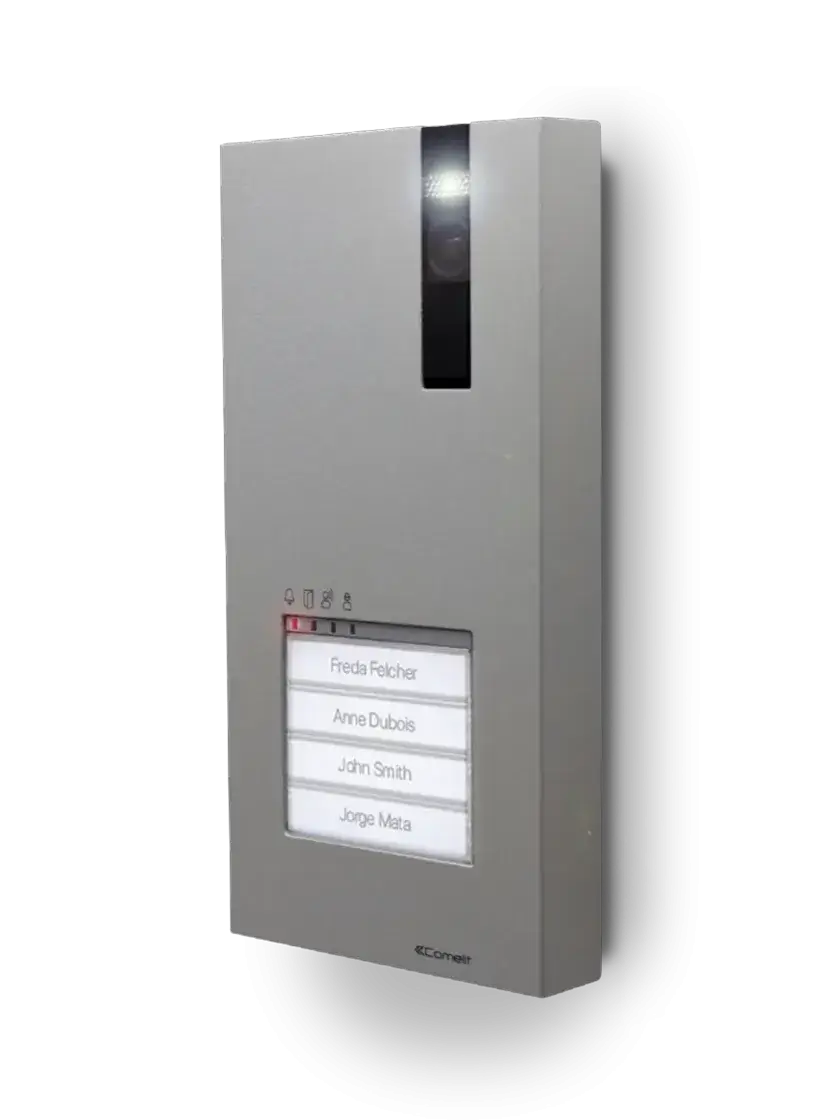 It all make sense

!
With a sharp-edged parallelepiped shape and only 23 mm thick, Quadra communicates elegance and, at the same time, a vigorous materiality. Its die-cast aluminum surface houses a few essential elements: a color camera, with a wide degree of vision; four LED-backlit icons that identify the main functions; and a call button that is operated with the simple swipe of the fingers, thanks to soft touch technology.
Win with us

!
By choosing Quadra you can have the satisfaction of offering a state-of-the-art solution and being associated with the achievements of the best in your field. Quadra is not just any old pushbutton panel: it was the winner of the Design Plus Award, given at the 2016 edition of Light+Building, and in 2015 it was selected by ADI for the Compasso d'Oro, as well as winning the Good Design Award.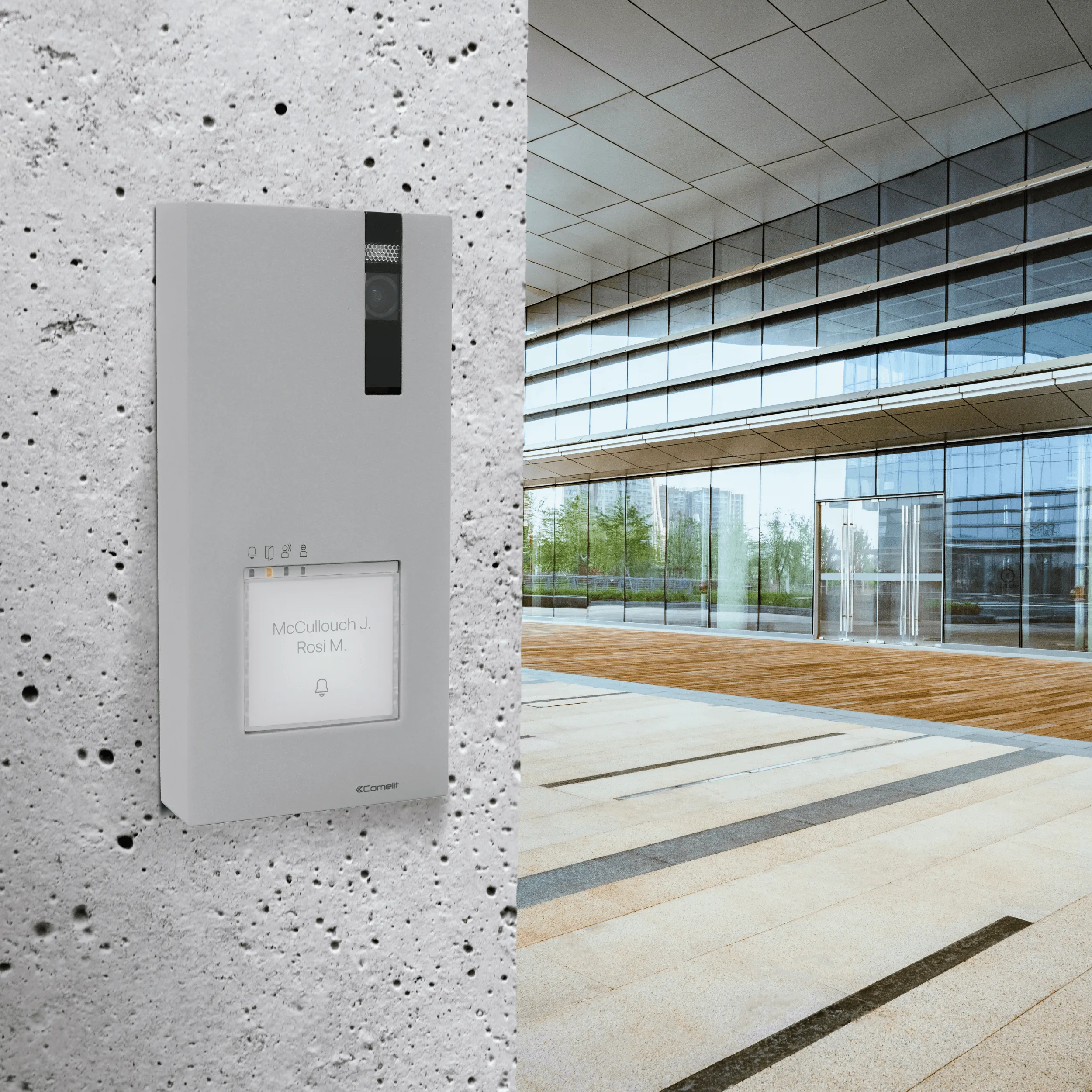 Undecided on your choice of kit? Comelit recommends the best for you
!
To make your work easier and deliver a complete and ready-to-use video door entry solution to the customer, we recommend the kit consisting of Quadra + Mini hands-free video door entry WI-FI, with the possibility of expanding the kit up to 4 doorstations and 4 internal units.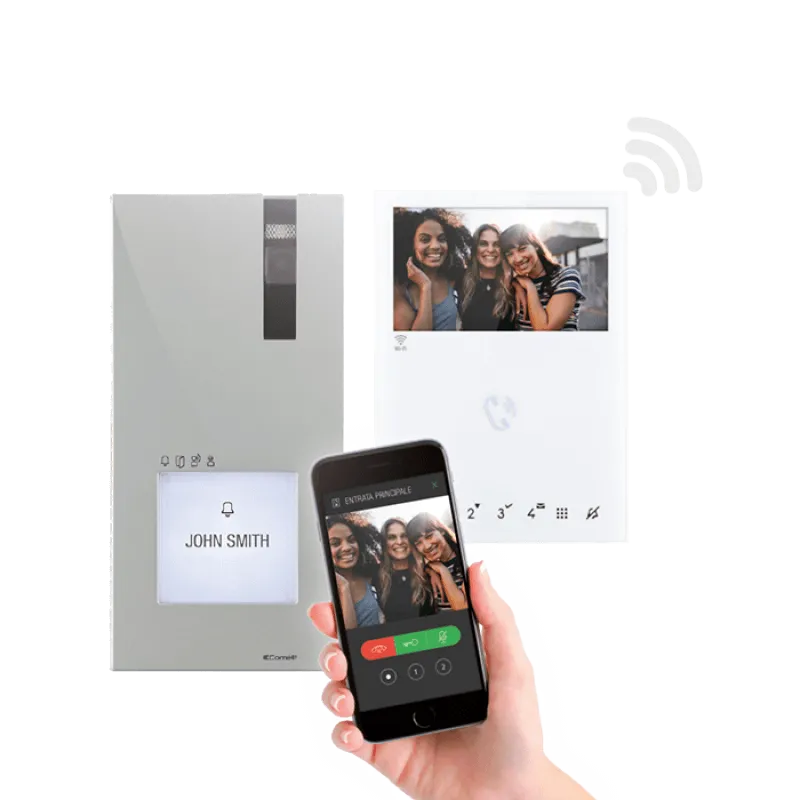 Interested?
Following you at every stage of your work is our main prerogative, we want everything to be perfect!
Get in touch with one of our sales team or leave us your contact details and you will be contacted.
More than 25 million systems installed. 
With more than

25 million

 systems installed worldwide, choosing Comelit means choosing a safe and reliable partner, always ready to assist you.
Check out more case studies here